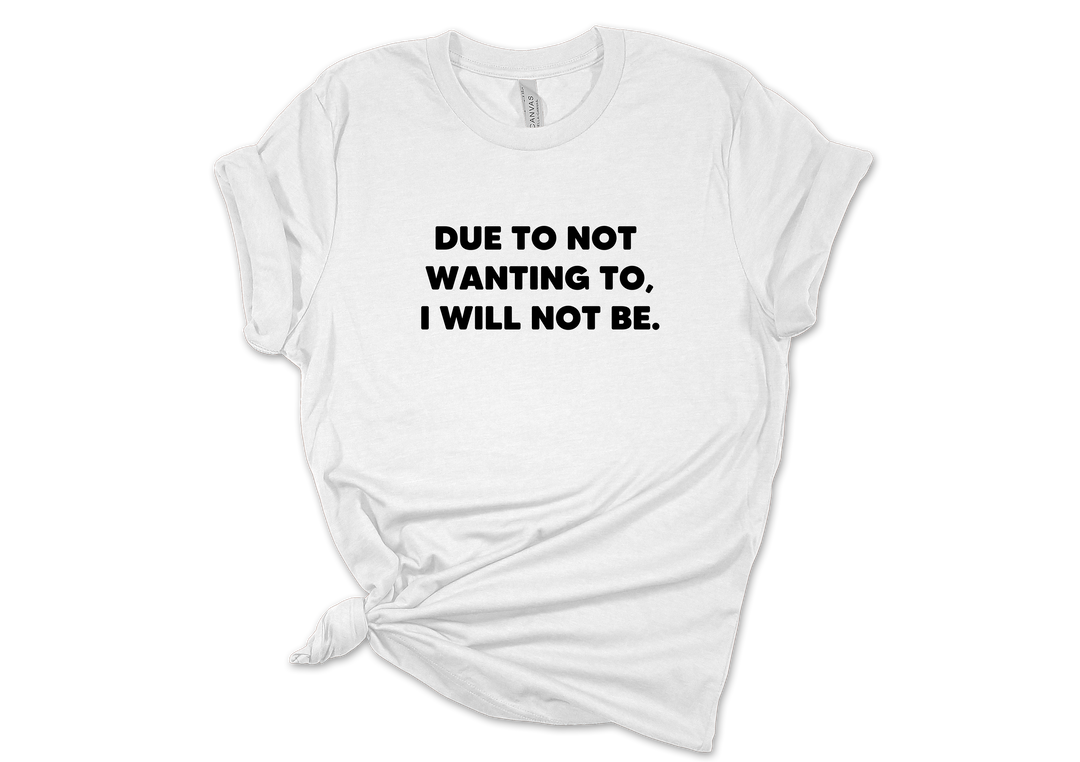 Due To Not Wanting To T-Shirt
---
Shirt made by popular demand! A post that circulated around and was shared on our page had our best friends raving! 
Due to Not Wanting To, I will not be is the statement Tee will definitely spark conversations when you walk into the room! 
 *SHIPPING INFO
Processing time currently 10-14 business days
Each item is made to order with love, please allow 10 - 14 business to hand make and ship orders.
Please email customersupport@thattshirtgirl.com if needed by a certain day to see if we would be able to send you the shirt before time.