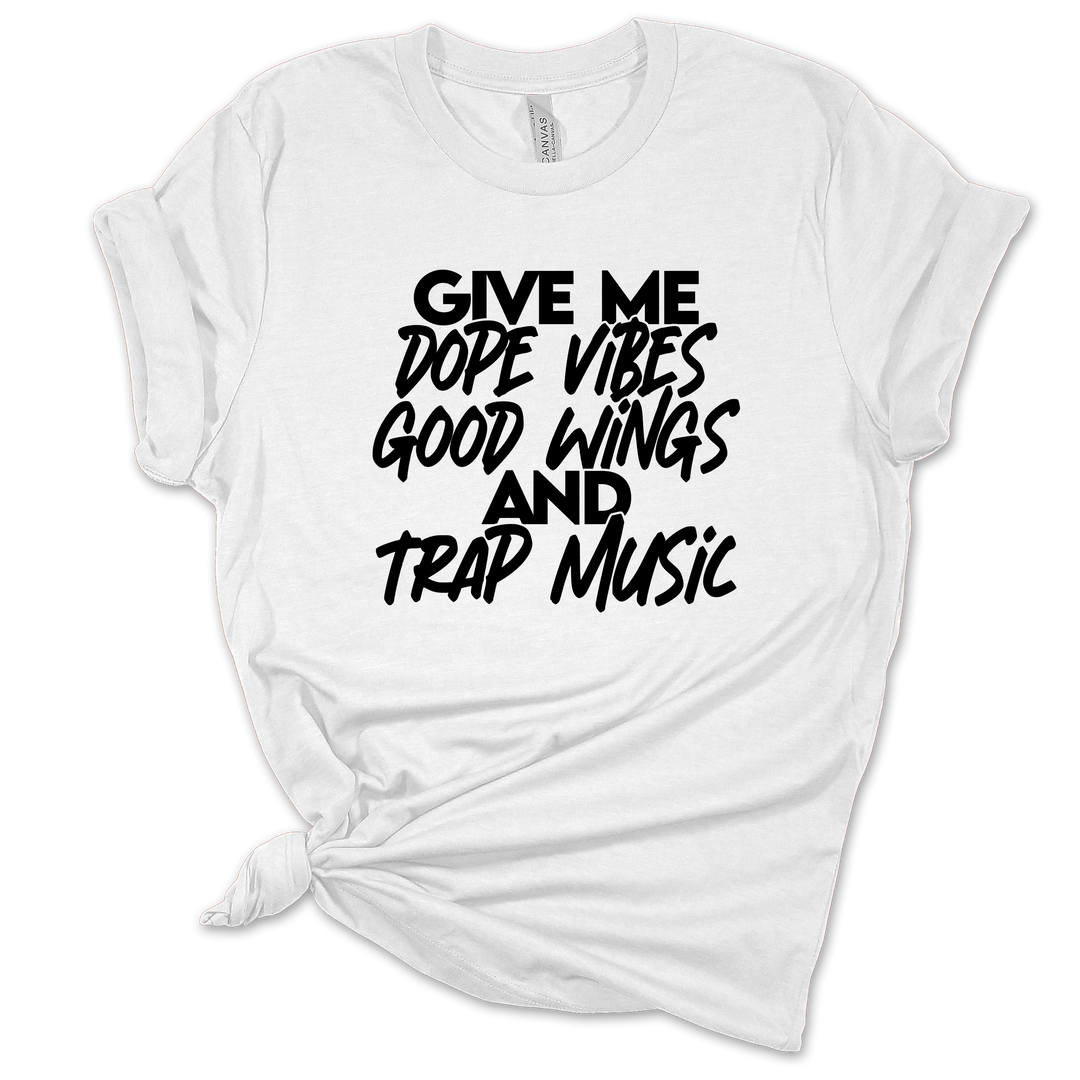 Good Wings & Good Vibes
---
This T-Shirt is for my Wing Lovers and Vibe catchers! We love a good vibe with good food! This T-Shirt will definitely start a conversation because why Trap Music and not R&B music? Either way this cute tee paired with some cute jeans is your go to outfit for a date night or night out with the girls! 
 *SHIPPING INFO
Processing time currently 10-14 business days
Each item is made to order with love, please allow 10 - 14 business to hand make and ship orders.
Please email customersupport@thattshirtgirl.com if needed by a certain day to see if we would be able to send you the shirt before time.