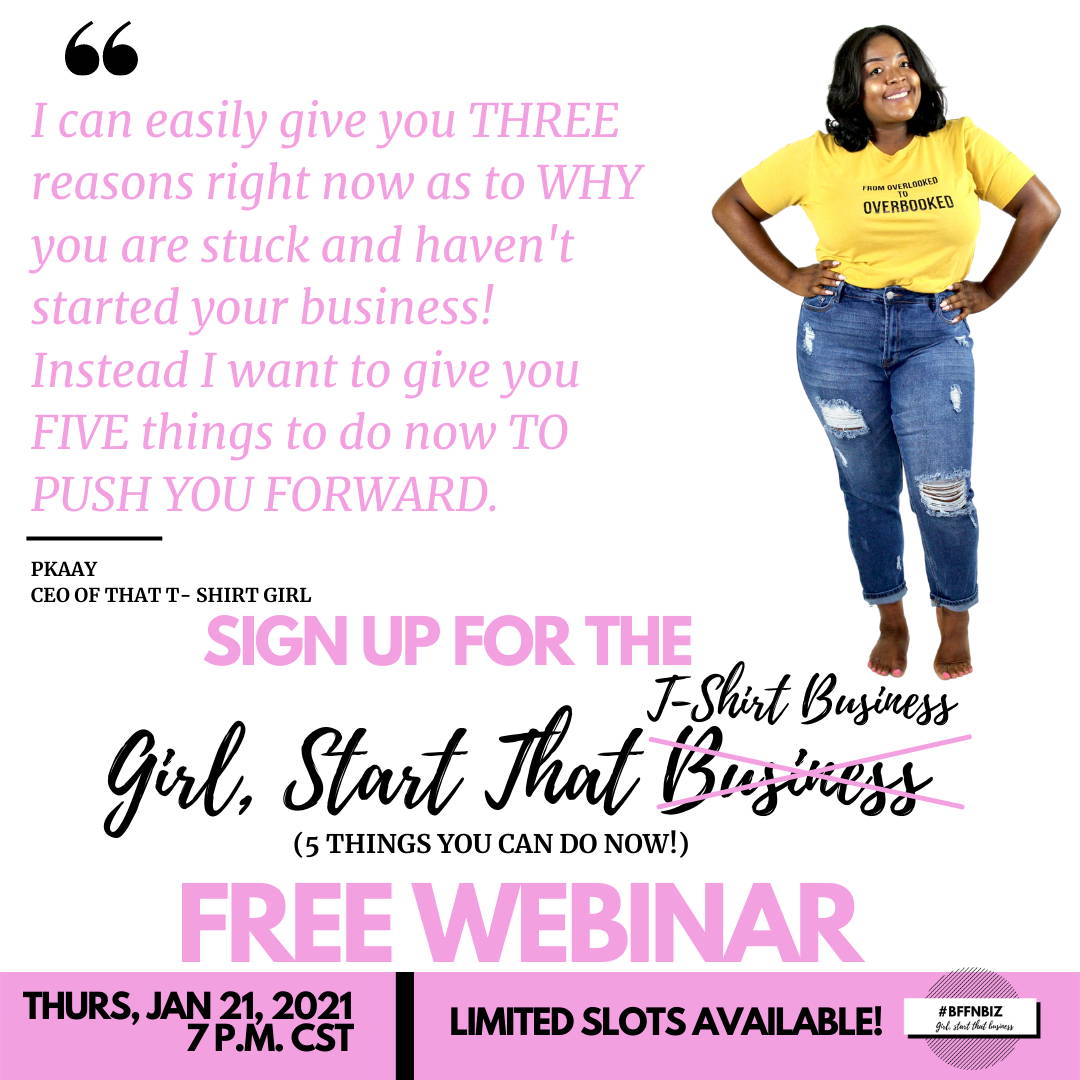 WANNA START A T-SHIRT BUSINESS? STARTED BUT STUCK?
SIGN UP TODAY FOR OUR FREE WEBINAR!
(LIMITED SPOTS AVAILABLE)
***By entering your email address you are agreeing to receive registration information about the Girl, Start That Business Free Webinar. You are also agreeing to accept email marketing from BFFNBIZ ( That T-Shirt Girl).