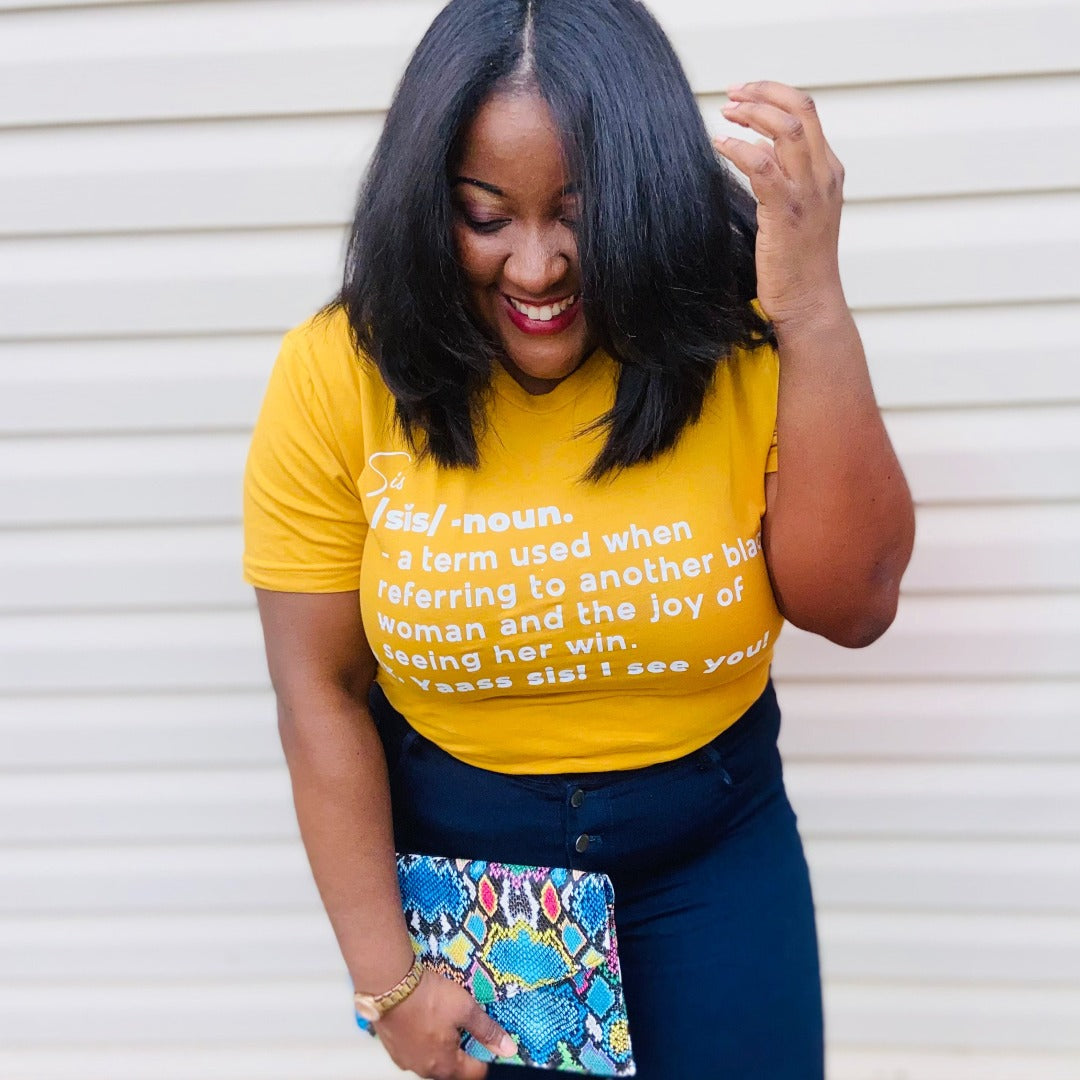 Definition of SIS
---
Sis - a term used to refer to another black woman and the joy of seeing her win! 
We celebrate each other without having to be close to one another or even know a woman. That's how we grow! We clap for others!
 *SHIPPING INFO
Processing time currently 10-14 business days
Each item is made to order with love, please allow 10 - 14 business to hand make and ship orders.
Please email customersupport@thattshirtgirl.com if needed by a certain day to see if we would be able to send you the shirt before time.